How to Identify Mold Inside Walls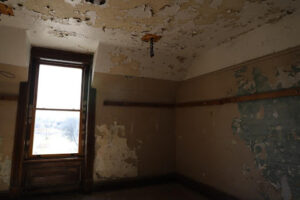 As much as we love nature, there are some parts of it that we can never get used to. Although mold is considered to be a part of nature, it is one aspect of nature that we do not want to see more of. Anyone who has had a mold infestation in their home before would vouch for us when we say that the process to identify mold can be complicated. 
Even the most minor case of mold can make you feel sick and can cause a number of health issues, especially to people who have a history of serious allergies. 
In this article, we take a look at how you can identify mold inside walls within your home. We also look at some of the common signs of mold to help make sure that you don't neglect the potential signs of the problem until it is too late. 
Mold Comes from Water Damage 
All of mold and mildew are problems that originally come from water damage inside your home. The water damage inside your home can trigger signs of mold and can lead to other problems associated with it. 
Mold usually starts growing within 24 to 48 hours of water being present on the surface of your floor or wall. Many homeowners tend to turn a blind eye to signs of water damage in their home until it is too late and they cannot do much about rectifying the problem. 
When dealing with water damage inside the home it is necessary that you take quick steps early and do not let the problem turn big by any means. Water damage left untreated cannot only cause mold in your walls but can also lead to structural damages inside the home, which can damage the entire foundation and structure of your home. 
Common Causes of Mold 
Besides water damage from a major disaster, there are a few other common causes of mold that you should be aware of. Some of the most common causes of mold in the modern house today include: 
Leaking water from air conditioning ducts and pipes 

Wet clothes that are left to hang in a closed area 

Heavy rain or flooding, which can cause the accumulation of water in the basement 

Backed up drains, which lead towards a sewer backup frequently 

Excess condensation on metallic or concrete surfaces in the home.
Water in your home can also pool around the sinks, dishwashers and bathtubs to create even more problems in the long run. 
Signs You Have Mold in the Walls 
Now that we have highlighted the underlying causes behind mold formation inside your walls, we take a look at the common signs of mold in your home. 
Water in the Foundation 
Perhaps the biggest giveaway of mold formation in your home is the presence of water in the foundation of your home. The presence of water around and inside the foundation of your home can lead to structural problems, which eventually damage and weaken the structure of your home. 
You can prevent gathering rainwater from accumulating around your home's foundation by structuring it outwards rather than inwards. Damp basements can also be culprits for mold formation inside your home. Most basements tend to have sub-par ventilation, which can lead to mold formation. 
Basements have higher humidity and have a higher moisture count in the air in comparison to some of the other rooms and interior spaces in your home. Basements are also colder in nature, which is why they can lead to condensation and present ideal grounds for mold formation in the space. 
Flooding 
Flooding and water damage can also cause inside your house. Mold removal can be hard to achieve if your house has gone through extensive water damage recently and if you didn't start the mitigation work in time. As discussed earlier, mold formation can start if water from flooding and other causes is left to stand for 24 or 48 hours. 
A Leaking Roof 
A leaking roof that has been left unattended for a long time can be considered another sign of mold. Leaks in the roof may remain undiscovered until you find mold formation around the attic and other areas of your home. You should regularly inspect your attic and make sure that it is in ideal conditions. 
Bad Odor 
If you smell something out of the ordinary from your walls, then there could be mold formation happening somewhere around you. Mold has a weird odor to it, which is easy to identify. Think of a musty smell with bacteria added to it. 
Poor Humidity 
Poor humidity is another reason that can pinpoint mold growth inside your home. You should make sure that you check on the humidity at all times and rectify problems on a daily basis. Have a dehumidifier installed if the need be.