What Are IICRC Certifications For? Are They Helpful?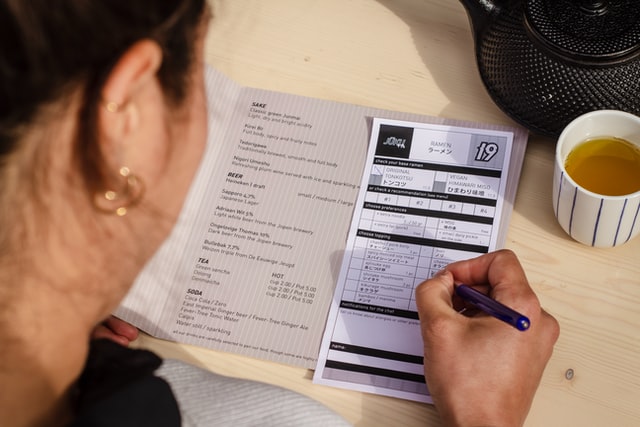 Who would want to entrust their beloved house, workplace, or other property to an unauthorized company? We should inquire about professionals before hiring them for serious matters like fire damage restoration in Salt Lake City. Residents typically prefer a restoration professional with IICRC certifications, whom they can entrust their place to restore to its previous state.

Can you tell the differences between an inexperienced cleaning service provider and an established restoration and cleaning company? Only a small percentage of the population does. It may be differentiated by the presence of a special course from the IICRC. 
IICRC Certifications and Its Importance
IICRC is responsible for developing and promoting internationally accepted certifications and standards for the production sector worldwide. To get certified, candidates must satisfy specific requirements. They will have to complete various examinations and pass tests to get licensed and certified. As a result, the companies get the IICRC-certified mark which shows the customer can fully trust them.
What Is the Method of Getting IICRC Certifications?
The IICRC certifications provide a wide range of training and courses to ensure the candidates learn everything. It includes everything from water damage restoration to mold damage restoration and more basic features of the restoration industry. It is essential for companies to know each region well to conduct the most effective methods of repairing a damaged space.
Annually, experts participate in several seminars and training courses to keep up with new technology. They must maintain their qualifications and master new approaches. The frequency and duration of each course vary from one another. After finishing the course, the candidates must clear a written test and get a decent score because they need IICRC permission to begin working.
Whenever it comes to choosing a cleaning and restoration firm, many options are available. Certification is one of the most important aspects of all. While every town has a variety of professionals to choose from, not all of them are equal because they are not certified. IICRC certifications are essential while looking for the most respectable firm to work with because of their extensive training. IICRC certifications represent the best service quality possible for a skilled restoration and cleaning company. 
Why is this important? Because a mold damage restoration expert who does not have the IICRC certification mark will not be suitable to treat your issue. You must avoid such companies and ensure you hire a certified professional. It would be best if you never allowed your restoration work or HVAC cleaning to an inexperienced professional, particularly when it comes to the air quality in your house.
IICRC certifications are well-known for the following factors:
    1. Intensive Training
If you choose a company or professional with IICRC certifications, you may be certain that they have undergone significant testing and training. In reality, working to gain IICRC certifications is a time-consuming procedure. A written test follows a series of multi-day courses that include hands-on training and academic experience. As a result, it brings professionalism to your restoration company and shows how dedicated they are to providing you with the best services.
    2. Ongoing Training
It doesn't end here, either! To retain IICRC certifications, the candidates must enroll in extra programs annually to keep up with recent industry developments. IICRC Certified companies get entry to marketing tools and monthly webinars. These opportunities give them the most up-to-date knowledge and technology breakthroughs. They also learn about the newest methods, tools, and hardware in the sector. As a result, IICRC certifications assure the customers that they receive the best of all services.
    3. IICRC Supports You
It is not necessary to get a license in all market sectors. Anyone can open a water damage restoration firm. But we should not hire them if they do not have the necessary expertise or understanding of damage restoration in Salt Lake City and other areas. Because not having a license or certification shows that there is room for risks. These risks have the potential to significantly influence you and your loved ones' safety and health. Luckily, IICRC certifications assure that you are choosing a certified business or specialist because it shows that you are hiring a qualified professional to comply with the norms of the industry.
Is It Easy to Apply for IICRC Certification?
Obtaining certification from the IICRC institute is not a simple process. The procedure is complicated and costly. Very few businesses committed to long-term growth will go through the troublesome procedure.
IICRC-certified specialists and cleanup businesses use the most up-to-date and modern procedures available. As a result, they place high importance on coaching and quality. They seek ongoing learning to provide outstanding service to their customers. Getting IICRC certifications offer consumers the guarantee that they will get high-quality treatment because the specialists will do their jobs properly. Beyond that, licensed technicians dedicate themselves to work with integrity and professionalism. Regardless of how large or minor your issue is, it is essential to engage specialists or firms who have received IICRC certifications.
The Bottom Line
You must not trust restoration and cleaning professionals because, without IICRC certifications, there is a risk of mismanagement. All of our professionals at 911 Restoration have completed the necessary IICRC certification requirements for their services, including mold remediation, fire damage restoration, and water damage restoration in Salt Lake City. With our help, you can be confident that you've enlisted the services of an expert for damage restoration. If you are looking for fire damage restoration, Salt Lake City residents can contact us if they have any restoration and cleanup requirements.