About 911 Restoration of Salt Lake City
Meet The Owner:
Yoav Gueron, owner of 911 Restoration Salt Lake City is an expert in all things water damage related, and his quality restoration work speaks volumes to his abilities.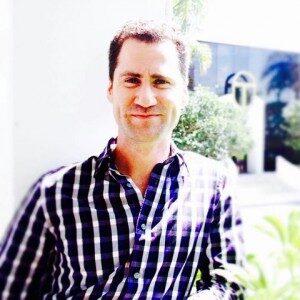 Yoav also doesn't simply do great work restoring water damage problem homes after such events have taken place, he is also an absolute expert at restoring the calm of a homeowner worried about the outcome of their house during such times.
With years of water damage experience under his belt, ready for anything that floats his way, and totally prepared with all of the highest levels of IICRC certification and accreditation, Yoav knows all there is to about every aspect of water damage restoration work.
But beyond this Yoav knows how people feel during these crises, and that gives him the opportunity to reassure the property owner of the options and the solutions that he and his teams of professionals will bring to the table. Stemming the flow of damage and preventing mold growth are a major part of being the solution to water damage issues that homeowners may have from time to time.
If your home or business is in jeopardy of being washed away with water damage, then contact Yoav and he can get started within the next 45 minutes on the site of your project.
Tips To Take To Heart:
Yoav with 911 Restoration and his fully trained experts have amassed over 35 years of experience collectively within the restoration industry, and this gives them all of the background they need to provide you with the latest information on how to prevent damages from occurring within your home at all. Here are some:

Make sure to clean out every angle of the gutters on your roof to prevent ice dams and clogs which may water damage and spread the layers of the roof and introduce water to the materials upholding your home.
Check the foundation of your structure for any cracks or breaks that may spread in the winter due to the expansion of ice from water, as these will only get worse and cost more to fix in the long run of the home's lifecycle.
Insulate any pipes that may be exposed to the elements so that they don't freeze and burst in the winter weather.
Be sure to check out the rubber and plastic hoses and connectors to your water-based appliances so that you can find any wear and tear before it becomes a water damage problem.
Mr. Gueron knows that many homeowners don't think about water damage until it is upon them, but with these simple techniques, tips and advice, anyone can avoid most man-made water damage scenarios.
Salty Salt Lake Story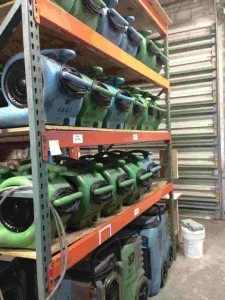 Many times Yoav gets to the scene of an accidental water damage episode and finds that people are distraught. In these cases he spends time to console the individual and make them feel at ease with the process of water damage and removal as  well as the realization that in no time at all they'll be back enjoying their home again.
But on one occasion, Yoav encountered a homeowner that was a bit salty and didn't like the idea of his house being worked on at all. "I convinced him that we were there to help." Yoav explains. "And he still didn't want to let us in the house even though there was water streaming out between his feet and the door jamb."
So Yoav used some of his many personable skills and did some reassuring. "I told him to wait one minute. I got a sump pump and a long hose and dropped it between his feet and started pumping out water. Within a few minutes of seeing it work he let us in and we finished the job." Yoav explains.
Sometimes giving back to the community means being patient and giving people the time to realize what the situation is that they are in, and at this Yoav excels to the highest degree. Because of his skills, both with people and with water damage restoration, and the ability to work with all insurance companies Yoav is a trusted and well loved member of the Salt Lake City community. So if you have a water damage problem, contact Yoav at 911 Restoration Salt Lake City today!