Sewage Backup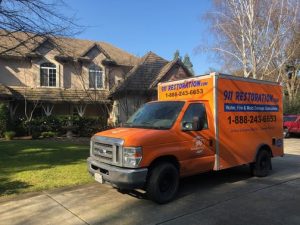 If you are in need of a fresh start after experiencing a sewage backup, then call the cleanup team at 911 Restoration Salt Lake City.
When working with us you get the attention of a licensed, insured, and bonded task force that cares about your wellbeing. We work tooth and nail for you.
You receive care day or night with our 24/7/365 availability.
Same-day service is also offered in all emergencies.
45-minute response time is how we show you that we take the matter seriously.
Everyone needs a second chance, so give our sewage backup team at 911 Restoration of Salt Lake City a call for yours. Call us at 801-203-0700 and allow us to offer a free visual inspection.
Sewage Backup Restoration for SLC Clients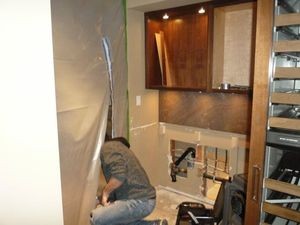 A Salt Lake City customer called one afternoon after sewage started to pour out of her toilet. She was taken aback, and not quite sure as what to do.
Our professional dispatcher calmly guided her to her water shut-off valve. Turning it off cuts the water damage Draper UT  to the home, so after the customer used hers, the disaster cleanup Utah quickly stopped. We instructed her to avoid going into the bathroom, too.
A sewage backup is a category 3 water disaster due to the germs in the fluid. For this reason, our cleanup team was at her door within the hour. Moreover, it is also why we go through a lot of training. Each of our technicians is IICRC certified. Tackling water damage issues like that requires all the stops.
Going in there with hazmat suits allowed us to get at the heart of the disaster. We set up a vacuum directly to the storm drain outside. Therefore, removing the waste was fast and simple. Afterward we began treating the area with antibacterial spray. This killed the odor-producing germs and prevented mold removal Orem growth from excessive moisture.
The customer was back on her feet in no time. The best part is our knowledgeable techs filled out her insurance claim on her behalf. They were able to get the entire cost covered by her company. It was a happy ending for our Salt Lake City client.
If you are in need of the same type of service, then call our sewage backup team at 911 Restoration of Salt Lake City. A fresh start will be there soon. Call us at 801-203-0700 and see how we can help.
Preventing Sewage Backup

Do not put things into the plumbing system that will overbear it. For example, trash should not be flushed and left over food particles need to be thrown away.
Respect your toilet and do not put facial wipes, tissues, or cotton in it. Pretty much anything that is not for its intended purpose should be put into the trashcan. Even if something says septic-system safe or water-soluble. Those things can become impacted, which will lead to the artery becoming full. This leads sewage with nowhere to go besides your home.
Keep cooking grease out of the kitchen sink. The fat is liquid when heated, but as it cools down it solidifies. Pouring it down the drain will lead to it covering a large amount of surface area in the tubing, which will not clog it immediately. Instead it will form a little speed bump. This will catch falling debris, and that will definitely form blockage.
An easy way to clear blockages from pipes is to add one half baking soda to equal amounts of vinegar. This chemical reaction is safe even though it may smell funky. Allow for the bubbling to stop, and then follow it with boiling hot water. As the solution reacts it will help dissolve any fat or food particles obstructing the line. Repeat this as many times as necessary.
Accidents can still happen no matter how mindful we can be. Trust us to be there for you when they do occur. The sewage backup team in Salt Lake City will return things to normal.
Give 911 Restoration a call for expert service at 801-203-0700
Serving the communities of Alpine, American Fork, Bingham Canyon, Bluffdale, Bountiful, Centerville, Clearfield, Clinton, Cottonwood Heights, Draper, Eagle Mountain, East Millcreek, Farmington, Herriman, Highland, Holladay, Kaysville, Layton, Lehi, Lindon, Magna, Midvale, Millcreek, Murray, North Salt Lake, Ogden, Park City, Pleasant Grove, Provo, Riverton, Salt Lake City, Sandy, Saratoga Springs, South Jordan, Syracuse, Taylorsville, Tooele, West, Bountiful, West Jordan, West Valley City, Woods Cross and surrounding area.