Water Damage Herriman
Branch owner of 911 Restoration Salt Lake City Yoav Gueron is confident that his water damage Herriman team can solve any water damage related issue you may discover in the home.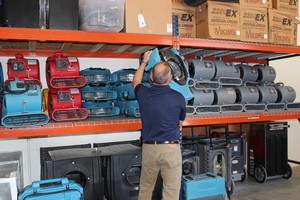 Although the rain and snow can cause flooding, pipe bursts and potential mold growth, regular wear and tear of the property can also create water damage in other ways.
Burst pipes

Kitchen flooding

Leaky home appliance hoses

Water heater explosions

Toilet overflows

Plumbing issues

Mold infestations
The Herriman leak detection specialists are licensed, bonded and insured, making them qualified to undertake even the most extreme water damage cases.
You Can Count On Us To Make Your Home A Moisture Free Environment
Yoav wants you to know that your wellbeing is his main concern. The Herriman water removal experts will do whatever it takes to create a honest, transparent relationship with their customers.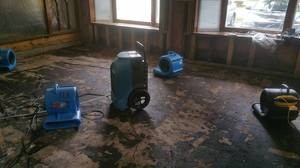 Homeowners living in Salt Lake City need to be aware of how susceptible they are to experiencing water damage in their home.
With over 35 years of experience in the home restoration industry, the water extraction pros have the training and the confidence they need to efficiently complete any water damage job thoroughly the first time around.

We always make sure to dry up every trace of moisture in order to prevent a mold infestation.
Due to the extensive experience that the Herriman technicians have in the field, they truly understand how important it is to get to a home quickly after it has been affected by a water disaster. 
We Take Care of Our Customers in the Midst of Water Damage
In order to assist you as best we can, we always keep our offices available 24/7/365. We want to be able to send agents to your home within 45 minutes of your emergency call. This is the best way to ensure that the damage done to your home and possessions will be minimal.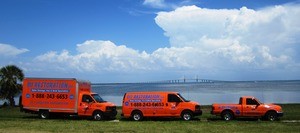 The homeowners are the main priority of the water extraction team. Yoav wants everyone in the Herriman community to call his techs when they need help.
In order to maintain a trustworthy relationship, service agents are available around the clock to answer any questions you may have regarding your home renovations.
911 Restoration Salt Lake City offers free water damage estimates, affordable pricing and will work with all major insurance companies. The Herriman staff will guide you through every step of the insurance process, from filing the claim to getting the most coverage possible.
Yoav and the entire Herriman operation will be there for you to rid your home of every instance of water damage. You do not have to deal with a water disaster on your own. Let the water damage Herriman crew with 911 Restoration Salt Lake City give you a fresh start today!