Mold Removal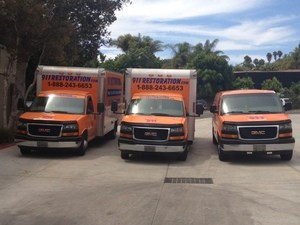 911 Restoration of Salt Lake City consists of expert technicians who make it their goal to deliver people from disaster cleanup Utah burdens and deliver them a fresh start.
Everyone is entitled to a second chance, and the mold removal team in Salt Lake City is here to make sure you get yours.
Whether it is mold removal or water damage, you can trust that our techs, who are available 24/7/365, will be there in 45-minutes of any emergency.
Disaster does not wait, and every restoration job is time sensitive, which is why we start your new beginning with same-day service. Your second chance starts the moment you call us.
Prevention: Easier than Home Restoration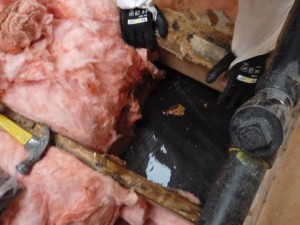 911 Restoration cares about the residents of Salt Lake City, which is why we are here to help you keep costs down, and we are giving away trade secrets, making your life easier.
First thing, mold does not have to be a mystery. Understand that mold is everywhere.
Thus, homeowners should be looking out for mold infestations. A high concentration of spores, from species like Aspergillus, makes allergies worse.
Furthermore, if mold takes over keystone structures like wooden panels, it compromises the structural integrity of the home.
Stopping mold is simple with these steps:
Anywhere that homeowners can find water is where they might require mold
removal services. This is why we recommend checking water-connected appliances.
Hoses should be replaced every ten years, unless it is clear they have suffered damage.
Hidden pipes, in kitchens and under cabinets, need checking for leaks and pipe sweating.
Areas that are high in humidity, like laundry rooms and bathrooms, need ventilation. Mold thrives in environments that have 70% humidity or more. Adding a small fan can reduce the likelihood of mold.
If at all during your inspection, you discover a fungal infestation, then call the mold removal team at 911 Restoration of Salt Lake City for fast and affordable services. We will get you back to fresh status.
Mold Remediation Eyes that Help You Dry
When a Salt Lake City customer found mold in her laundry room, she should have called us ASAP. However, she decided to search for mitigation efforts, and she tried to curb the mold with a bleach bath.
The disinfectant worked at getting the visible mold out, but visible mold is a marker of where the behind the scenes mold lives. As mold professionals could have predicted, it returned.
After it showed up again is when she decided to call the IICRC certified mold removal team at 911 Restoration of Salt Lake City.
Our 35 years of experience gave us a hunch that the mold was a response caused by undetected water damage, so we decided to check her washing machine. It turns out, even though the washer worked fine, the hose had sprung a leak.
The leak was small enough that no one can see the pooling water, but it also did not affect washing machine performance. The water damage Provo leaked to her dry wall, and penetrated through it causing an infestation behind her wall.
Fortunately, due to the nature of the water damage that caused the mold, our knowledgeable staff was able to get insurance to cover the cost of the restoration effort.
If you discover mold in your home, then give the professionals at 911 Restoration a call. No one does mold removal better than us.
Serving the communities of Alpine, Centerville, Clinton, Cottonwood Heights, Draper, East Millcreek, Farmington, Herriman, Highland, Kaysville, Lindon, Magna, Midvale, North Salt Lake, Ogden, Orem, Park City, Provo, Riverton, Sandy, South Jordan, Syracuse, Tooele, West Jordan, West Valley and surrounding area.