Water Damage and Mold Removal Orem
When homeowners are in need of fungus eradication, the mold removal Orem professionals at 911 Restoration of Salt Lake City are the company to call for fast and efficient services.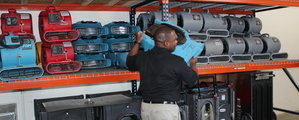 It is important to move fast when dealing with mold, because of all the issues that can take place when the substance is left to fester in the property, which is why our water damage Orem team guarantee to arrive within 45 minutes.
In order to help you quickly, our representatives are available 24/7/365 to schedule you an appointment with our mold removal Orem staff.
Once we arrive our water damage Orem technicians will implement comprehensive services that deal with both mold and water damage, such as:
Thorough drying techniques

Sanitization

Water damage restoration

Moisture extraction

Spore removal

Vacuuming

Drywall replacement

Vapor Barriers

Air filters and purifiers

Mold testing

Cleanup services
Call our IICRC certified mold removal Orem agents the moment you come across any signs of fungus, mold or mildew in your living space.
We will get the mitigation process started with a free visual mold inspection as soon as our water damage Orem specialists get on the scene, so call us today!
We Go The Extra Mile To Keep You Safe From A Mold Infestation
Even though most homeowners are concerned with how mold affects the look of their home, the main concern should be how it can potentially impact the health of everyone living inside the property.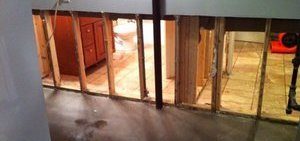 Our mold removal Orem pros understand that prolonged exposure to mold can cause people to experience symptoms similar to allergies that may become a real detriment to your health.
Our water damage Orem crew wants you to be aware of these issues, which may include wheezing, asthma, coughing, headaches, sneezing, itchy eyes, skin rashes, respiratory issues and sinus problems.
Our entire operation is licensed, bonded and insured to thoroughly banish all traces of mold from your household, making it a safe place for your family to dwell.
Call us as soon as begin exhibiting any physical symptoms or notice visual signs of mold growth in your home, and our mold removal Orem unit will do whatever it takes to decontaminate the area quickly.
When You Hire Us, You Hire A Fungus Removal Company That Will Keep You Safe
Once it is determined that mold has, in fact, taken a hold on your home, our water damage Orem techs understand that that information can be tough to come to terms with, especially if the mold is found to be dangerous, such as black mold.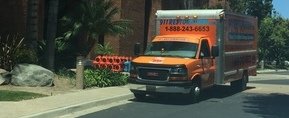 As frustrating as these circumstances can be, our mold removal Orem experts are here to help you through this entire ordeal by doing whatever they can to help you understand everything that goes into the mold eradication process.
You can count on us to guide you through everything involved in our procedures, from start to finish. Our water damage Orem professionals just want to make this as easy as possible for you, so we completely dedicate ourselves to the job until it is completed.
By providing you with the highest level of customer service, our mold removal Orem team hope to give you peace of mind and the reassurance that you deserve.
Call our water damage Orem staff at 911 Restoration of Salt Lake City when you want the best mold and fungus cleanup services in the industry, and we will do whatever it takes to provide you with that today.