Water Damage Restoration Salt Lake City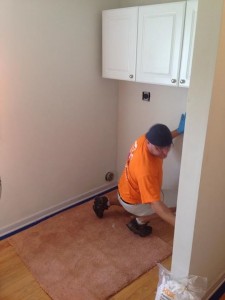 When water damage strikes Yoav Gueron with 911 Restoration Salt Lake City is the first call you should make to get it taken care of quickly and at a great value too.
There is no challenge too large or too small for him and his teams of water damage and liquid extraction professionals to solve as fast as possible for you. He and his teams are trained and IICRC certified to take on all manner of chaos that water damage brings with it, and that means doing so fastidiously for each job he works on.
In order to provide the highest quality service and repair work, Yoav will respond to each call within 45 minutes, on-site and ready to start not only the process of the water extraction, but also the process of bringing the emotional nature of the event under control.
"Sometimes when we get to a job site," Yoav explains, "the homeowner is in a state of total awe that such a situation has befallen them."
"This complicates the decision making process for them and we try to streamline that as soon as we get on-site by taking care of everything we can for the homeowner." Yoav says.
Here are some ways that Yoav and his team go above and beyond for their customers:
Same day service water damage provided for all water damage situations.
Dedication to complete professionalism.
Ensure that the customer will always come first for all water damage jobs.
Great value at a truly affordable price.
Committed to complete customer satisfaction.
Yoav and his teams of extraction experts get to work on any challenge immediately when they get a call. From the first second they are at the site of the water damage, they will begin using the most sophisticated sump pumps and drying technology to completely extract the liquid from your home.
After this is complete he will then employ air movers, dehumidifiers and even heaters to eliminate absolutely all traces of moisture left in the even the air of your home. If you're experiencing moist air, or a full on water damage issue, then contact Yoav and his professionals with 911 Restoration Salt Lake City as soon as possible!
We Tackle Water Damage Every Day
Yoav Gueron knows that almost all water damage restoration Salt Lake City jobs aren't a one day experience. This is because there are multiple steps to every kind of water damage incident.
With the first steps done, this then instigates the necessity of drying, removing affected materials, drying some more, extraction of harmful water damage elements to safe locations and even testing liquidity and moisture levels.
This is done just to ensure that they don't harbor the possibility for mold growth further down the road after repairs have been made.
Inspecting water damage areas to ensure that they are safe to start rebuilding involves some of the most technologically advanced equipment in the industry. Infrared lasers and sensors pick up temperature gradations within surfaces that indicate to trained professionals if the area is still affected by the original episode or not.
This level of advanced testing gives Yoav and his crews the ability to ensure they have done the work correctly and so that there is no chance of mold contamination and fungus infestation problems further on. "Doing great work today means doing great work again tomorrow too." Yoav admits.
A Teddy Bear Saves The Flooded Day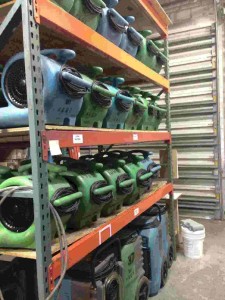 At almost every job site that Yoav and his crews explore, there is an element of fear that homeowners go through as they worry that their home will never be the same again.
If these homeowner had gone with another restoration company, those fears might not be unfounded, but with 911 Restoration Salt Lake City, clients can be sure that they will be able to return to the house as good as or better than they had it before any of this occurred.
Sometimes this means having a reassuring conversation with the homeowner, and other times like on one job site all it took was a teddy bear.
The family was standing outside of their home with a river running through their front door, and no one looked pleased. They knew they wouldn't be spending the evening there, and this was scary for the little girl of the house.
Yoav could sense this and instead of trying to convince her that all would be well, he simply picked up a teddy bear in the living room and went outside to hand it to her.
"The smile that came over her face was enough to relax the whole family," Yoav said, "and while they didn't get to spend the night in their home, they didn't fear that it would never be the same again." And that's because Yoav has talents that aren't just about pumping out water.