Water Damage and Mold Removal Layton
When a leakage invades your property, you can depend on our water damage Layton team at 911 Restoration Salt Lake City to provide you with around the clock cleanup services.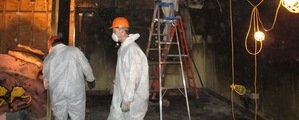 With so many years of experience in water damage restoration, homeowners know that they can depend on our IICRC certified mold removal Layton staff to restore their home back to better than new condition.
Our water damage Layton technicians are committed to protecting the community's lifestyle by helping homeowners recover after a major or minor crisis within 45 minutes of receiving your emergency call.
Our water damage restoration services are designed to restore your home back to better than new condition, as well as bring you peace of mind. We are available 24/7/365, so you can call us literally anytime and our mold removal Layton agents will assist you to the best of our ability.
Call Us For Anything From A Ceiling Leak To A Mold Infestation
If you have a ceiling leak your first call should be to our licensed water damage Layton specialists, because even a minor ceiling leak can lead to other issues, such as mold infestations.
A ceiling leak means you could have major roof damage or leaking plumbing if you have elevated pipes. It is also an indication that you have water soaking into your walls, destroying your sheetrock, and possibly even rotting your studs. Our mold removal Layton pros will take the necessary steps to evaluate and fix your leak, which include:
Performing a thorough walkthrough of your home

Extracting any standing water

Using air movers and dehumidifiers to dry out your home

Repairing water damage to your flooring and walls

Deodorizing and sanitizing the affected area to protect against mold growth
Our water damage Layton crew is licensed, insured and bonded for all types of restoration, and we have a thorough, practiced attention to detail.
You can depend on us to leave your home in better than new condition, so call our mold removal Layton unit today for water and mold damage restoration.
We Will Help You With Your Water Damage Insurance Coverage
Most homeowner's insurance covers the services of our water damage Layton operation if you adhere to implementing preventative maintenance throughout your household.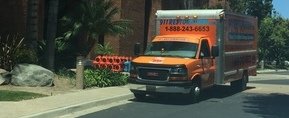 We offer affordable prices on all water disaster restoration services, even if your insurance refuses to cover the damage, and our mold removal Layton techs work with all insurance companies to give you the best chance at receiving full coverage.
If you undertake these steps, you should have no problem with your insurance coverage and you will even reduce the chances of a future emergencies.
The other reason homeowner's insurance may not cover the damage is if it occurred due to rising water outside the home, in which case you will need a separate flood insurance policy.
Our water damage Layton experts at 911 Restoration of  Salt Lake City knows which type of insurance covers your specific water damage situation and how to get you the most out of your policy, so call us today.