Fire and Smoke Damage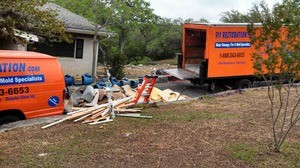 911 Restoration of Salt Lake City is here for you if you need a fresh start if you recently experienced a fire. You deserve only the best, and we know what you are going through. You will receive:
Round-the-clock care as we are available 24/7/365
You never have to wait because we have a 45-minute response time
Your peace of mind will be restored quickly with our same-day service
Your fresh start is only a phone call away. In your moment of need, you get a second chance. Everything is going be better than it ever was, that is our guarantee.
Call us if you need expert care.
Salt Lake City Fire Repair and Smoke Removal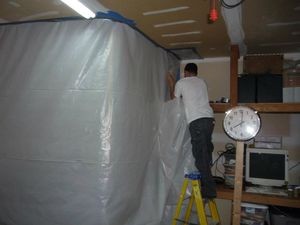 Fires, no matter how small, create a lot of smoke and ash. These byproducts can linger in hidden crevices of the home such as ventilation systems.
If not remediated the first time, the right way, then a homeowner can happen upon remnants of it in the future.
You deserve to breathe easily and feel comfortable in your home. Therefore, 911 Restoration of Salt Lake City wants you to know that everything is going to be alright.
You will receive efficient and thorough care from the start, so you will can live comfortably in your home years after we are done.
See, smoke is formless and it will fill the container it is in. It expands until it hits a surface, and there it will deposit ash onto it. For these reasons, our fire damage team in Salt Lake City will scour your home in order to find every last bit of particle.
We are IICRC certified, therefore you can trust in our movements to be calculated and thought out. We remove the guessing game to restoration in order to save homeowners time and money the first time.
Furthermore, fire restoration requires the water damage Provo know-how, and our one-stop-shop team can handle that for you too. You will not experience mold remediation Orem, headaches or awful smells. Your fresh starts the moment you pick up the phone.
Call 911 Restoration of Salt Lake City for the best restoration care in the industry.
How To Prevent a Fire
Our fire damage team at 911 Restoration of Salt Lake City wants to be here for you. This includes guiding you in prevention tips.
The best way to avoid a disaster cleanup Utah is knowing what safe holds to engage in order to best prepare the homeowner.
The first thing we recommend is installing and maintaining smoke detectors. We recommend they go into every room and hallway. Check them monthly to insure that they are working properly.
A small fire will always start off as smoke, so this will help you evacuate the home if you have to, or put the fire off yourself.
The next thing to go through is reaction. This is a two-part plan. The first thing is evacuation. Practice an escape route with your family on a quarterly basis. The more you practice the better you can execute it.
The second thing is a fire extinguisher. Fire bigger than yourself mandate an evacuation. Smaller ones can be put out by a homeowner. Knowing the difference will help keep you and your family safe.
The smallest fires can cause a lot of smoke, so if you need us just pick up the phone. 911 Restoration is here for you in any matters involving home restoration. If you need fire damage remediation, we are here. Call, today.