Disaster Restoration in Salt Lake City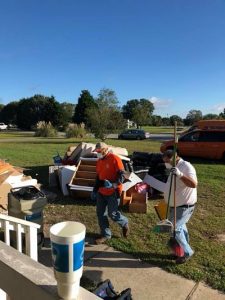 You've worked a serious amount of years and invested your earnings to get the property of your dreams. It's all you could have ever wanted. But life isn't always perfect. Sometimes emergencies and disasters on your property happen out of the blue.
While disasters aren't something any Salty Lake City property asks for – we're ready anytime for when they happen. Call us at 801-203-0700 and allow us to provide you a free visual inspection. The team at 911 Restoration is certified to restore any type of mess that happens.
We mean it when we say we can tackle any problem at stake. Our restoration experts are IICRC-certified and trained to the highest standards in the industry. That means you'll receive nothing but the best service in getting your property back to normal.
When you give us a call for the second chance you deserve, we'll provide a Fresh Start promise with that. Because no Salt Lake City property owner has to live in despair for something they never asked for.
The moment a disaster strikes, time certainly doesn't wait for its victims to seek forgiveness. That's why our 45-minute or less arrival time guarantees we'll be there when you need us. We're able to act quickly because we serve Salt Lake City, West Valley City, West Jordan, and all surrounding areas.
So regardless of what type of disaster wreaks havoc on your Salt Lake City property – we have you covered. Because seconds chances with a Fresh Start always exist. Call us at 801-203-0700 and see how we can help.
The Only Emergency Restoration Company With A Fresh Start
What makes us unique compared to other disaster restoration companies in Salt Lake City? We're proud to say that we're the only one that provides our happy customers a Fresh Start. That means we tackle what you believe is the impossible when it comes to your most coveted assets. Because every property owner should be able to live, eat, and sleep in a safe space.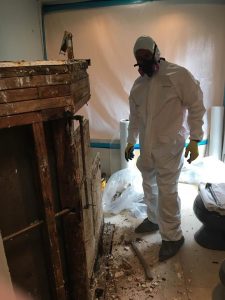 A Fresh Start also means a seamless and worry-free restoration experience. We already know how difficult it is to deal with a devastating emergency that takes a toll on your life. Know that our friendly staff at 911 Restoration of Salt Lake City are there for you to lean on.
A 45-minute promise to arrive at the scene of disaster or less

Reliable service you can count on 24/7/365 days a year

IICRC-certified professionals who truly care about their work and the people they serve

Top-notch equipment and technology to assist in the disaster restoration process

Unmatched high-quality service no one else can provide with a Fresh Start
They'll ensure your safety first the moment you arrive after your first call. They know exactly what to look for to make sure all sources of the problem are at a stop. They'll provide an in-depth inspection to understand what's at stake. And they'll also make sure no other vulnerabilities like leaking pipes, mold growth, or weakened structures are present.
Our disaster restoration professionals will clarify everything they find with you during the inspection process. So you can be assured nothing gets missed.
Before you know it, you'll soon be walking to a home brand new like before. Call us at 801-203-0700
Does My Insurance Company Cover Disaster Cleanup?
We really mean it when we say your disaster restoration experience will be seamless and worry-free. While dealing with and worrying about disaster alone is a headache, so is talking to your insurance company. So forget the long wait times, rude customer service, or unfair verdicts. There's no time for all that.
Our Fresh Start promise means we'll take care of insurance coverage for you. In fact, we bill and deal with your insurance company so you don't have to. So say bye to unwanted calls and hello to a brand new property minted with a Fresh Start.
If you have any questions regarding coverage options, call our friendly staff who can answer all your questions. They'll be happy to answer topics like inventory and loss itemization.
So business and property owners in Salt Lake City, West Valley City, or West Jordan can have assurance. They'll have the confidence to walk into their house knowing the 911 Restoration City team stands by them.
Call us today at 801-203-0700 for the Fresh Start that's within reach!
Serving the communities of Alpine, American Fork, Bingham Canyon, Bluffdale, Bountiful, Centerville, Clearfield, Clinton, Cottonwood Heights, Draper, Eagle Mountain, East Millcreek, Farmington, Herriman, Highland, Holladay, Kaysville, Layton, Lehi, Lindon, Magna, Midvale, Millcreek, Murray, North Salt Lake, Ogden, Park City, Pleasant Grove, Provo, Riverton, Salt Lake City, Sandy, Saratoga Springs, South Jordan, Syracuse, Taylorsville, Tooele, West, Bountiful, West Jordan, West Valley City, Woods Cross and surrounding area.