Water Damage in West Valley City
West Valley City experiences summer monsoons, tropical cyclones, and even tornadoes that cause thunderstorms, torrential rainfall, and violent winds. All of these elements have the potential to cause water damage in homes, businesses, and other structures in the region. Along with turbulent weather, a water disaster can also occur due to a clogged gutter, pipe burst, or sewage overflow. 911 Restoration of Salt Lake City understands the importance of emergency water damage restoration in these situations. Our repair techs will arrive within 45 minutes of receiving your call, ready to administer same-day water damage restoration in West Valley City. Technicians are available 24/7/365 to assist you the moment you require leak or flood cleanup services.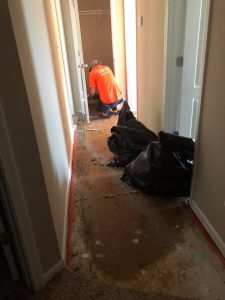 As soon as the repair techs arrive, they conduct a free visual inspection for property owners. This initial survey allows them to assess the damage and provide an estimate for restoration work.
Customers can trust 911 Restoration of Salt Lake City to fully repair any type of water damage you may encounter in your property.
Our water damage restoration company employs technicians who have earned their IICRC certification from the Institute of Inspection, Cleaning, and Restoration.
On top of hiring experienced, qualified professionals, the whole organization is licensed, bonded, and insured to protect owners of residential and commercial properties in full.
Don't let a flood or leak problem go untreated. Act fast as soon as you notice signs of water damage on your property and call 911 Restoration of Salt Lake City. Our technicians will provide you with the water restoration you require today!
Full-Service Flood Cleanup
When customers experience water disasters in their homes or businesses, immediate flood cleanup services are vital to the recovery of the property and belongings inside.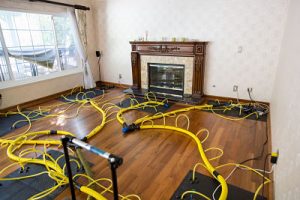 When water is left to sit on a surface for even just 24 hours, it can lead to the development of structural problems and mold growth. Technicians respond with speedy water damage repairs to prevent these issues.
The sooner you receive water damage restoration, the less time the moisture has to deteriorate your property and the items inside. To make sure you get prompt water extraction and drying services, the repair techs stand by 24/7.
911 Restoration of Salt Lake City takes great pride in providing this level of service to customers. Keeping our customers feeling safe and secure is always the top priority.
Not only does our fast response time enable a complete recovery from a basement flood or ceiling leak, but it ensures that the customer knows there is a dependable team just a phone call away.
You can count on technicians to conduct water cleanup in basements in homes and businesses, administer carpet drying, and implement thorough dehumidifying services. By focusing on extensive drying measures, repair workers aid in mold prevention, too.
Call 911 Restoration of Salt Lake City after you discover water in the crawlspace, basement, or any other part of your property. Technicians will execute a comprehensive water cleanup strategy today.
Count On 911 Restoration of Salt Lake City for Affordable Water Restoration Rates
911 Restoration of Salt Lake City knows that water damage restoration in West Valley City doesn't have to be expensive to be effective. We pride ourselves on consistently providing affordable prices on all our services.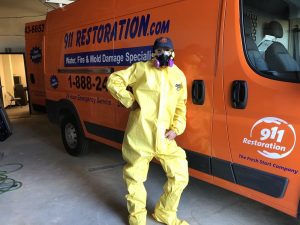 By choosing to work with a reputable and experienced restoration company like 911 Restoration of Salt Lake City, you can trust that the most capable repair workers are on the job.
Our services are competitively priced, and we work with all insurance companies. 911 Restoration offers free insurance consultations to all of our customers to make the filing process as easy as possible.
A professional will go over your insurance policy with you to determine what type of coverage you are entitled to receive. If you have never had to submit an insurance claim before, you can count on a team member to file it for you.
On-site technicians will assist you with taking inventory of the damage to both your property and belongings. By making a list of your losses and submitting it your insurance provider, you will receive the most coverage.
It is important to keep your furniture and other undamaged items safe during the flood cleanup process. Technicians will facilitate pack-out and storage services for you.
There is no reason to go through this process alone. Call 911 Restoration of Salt Lake City when you have questions about water damage repair costs or anything else having to do with the restoration work. Get started turning your water disaster into a Fresh Start today!