Water Damage Riverton
The quality repair and restoration services offered by the water damage Riverton technicians of 911 Restoration Salt Lake City is just a phone call away if you're inconvenienced by water damage from pipe bursts, flooding, or roof leaks.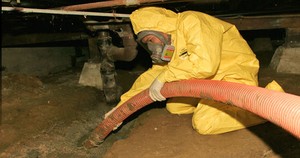 Since canals were implemented into the city, water has been a big part of life in Riverton. Leaks and floods can follow if you live nearby a major source of water.
Knowing the hassle that water damage can pose, our team is fully committed to doing our part for the community. We know the confusion and frustration a homeowner can feel during these kinds of situations.
That's why we want to reassure you with the best options and solutions to your concerns. So, once you avail of our services, you can expect us to provide you with a free inspection and estimate, along with any maintenance work that may be required.
The water damage restoration services we offer will come at a price that you can afford. Whether it's problems like water heater leaks or a clogged toilet, we can handle any water-related issue that we come across.
Stop Mold Growth and Prevent Water Damage
A primary cause of mold growth is water damage. Mold can become a serious health hazard if left to develop. Mold spores can cause coughing, skin irritation, headaches.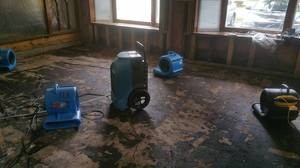 Luckily, before any of these problems can occur, our IICRC certified technicians have listed down these signs that you have a mold problem:
There are visible black or pink spots on a surface
There is a noticeable moldy smell in the room
There is dampness in the room
Furniture and textiles are damp or moist to the touch
Being able to detect mold growth early on can help you prevent any major damage to your property and protect your health. To get rid of mold safely and to handle repairs, our technicians are fully equipped to handle any water damage restoration job.
By applying the latest drying and restoration techniques, we can stop mold growth and prevent any further water damage from wreaking havoc in your home.
The Company That Can Take Care Of Your Water-Related Concerns
With year-long availability, our fast response time, and our use of the latest drying technology and techniques, 911 Restoration Salt Lake City is the company that can best handle any water-related problem you may come across.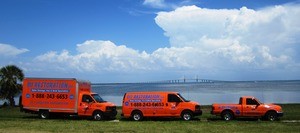 We have over 35 years of experience in water damage restoration.
We offer only top quality craftsmanship and professional customer service.
We can fix pipe bursts, flooding, and any other kind of water-related problem using the latest drying technology.
But with technicians who are available 24/7/365 and can respond within 45 minutes, you can rest assured that any water damage concerns are dealt with swiftly and professionally.
If you have a flooded crawlspace or if you need water damage in the basement treated to avoid mold growth, give 911 Restoration Salt Lake a call today! Let us help you give your home a fresh start!