Water Damage Bluffdale
When you walk into a flooded living room or bathroom, call the water damage Bluffdale experts with 911 Restoration of Salt Lake City for immediate assistance, any day of the week.  Our staff understands, appliance malfunctions and flood water from rainstorms are common reasons for water damage incidents.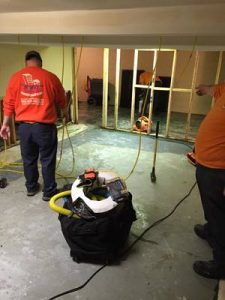 Our staff and water damage Bluffdale and mold removal Bluffdale technicians are available 24/7/365. Once you contact our office, a project manager will dispatch an IICRC certified technician to the site of the disaster. Within 45 minutes your assigned technician arrives and conducts a free home inspection.
Each of our licensed, bonded and insured water damage Bluffdale technicians are capable of assisting home and business owners with all water damage situations, including:
Pipe burst
Leaking pipes
Water leaks from pool
Sewage backup and cleanup
Appliance malfunction (dishwasher, washing machine, A/C)
Rain floods
Garbage disposal floods
Water line leaks
Don't risk the integrity of your home by waiting to make a call. At the first sign or sight of a water leak or stain, call the water damage Bluffdale technicians right away.
Water damage Repercussions
Our water damage and mold removal Bluffdale technicians have extracted and restored all sorts of water invasion and mold infestation. Allowing water to sit more than 24 hours has repercussions that could be harmful to your family and pet's health.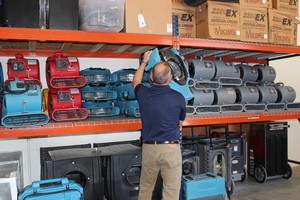 As our mold removal Bluffdale specialists say, it is in each home and business owner's best interest to act immediately in removing excess water. Once water has been stagnant for 48 hours, mold spores start to produce and can spread throughout your home.
Bacteria, mold and mildew thrive and produce spores with moisture in dark and unventilated areas, and once it starts spreading it can aggravate allergy and asthma symptoms. Our mold removal Brookeville team carefully documents all affected areas by detecting hidden fungus, using advanced technology such as infrared cameras. By acting quickly there is a chance you can save your personal and valuable belongings.
The mold removal Bluffdale specialists have the specialty training to safely remove and dispose of mold and everything else it has affected. Mold does not always have a visual cue, it could be completely invisible and have no signs other than a, damp and musty odor that is hard to mask.
Save your home, health and the headache of remediation by calling the water damage Bluffdale team immediately. We are the professionals that will provide you with immediate assistance and long-term solutions.
Water Damage Bluffdale Team Will Stay By Your Side 'Til the End
Our staff and team of water damage Bluffdale and mold removal Bluffdale technicians know how stressful and traumatizing water damage can be for a family. We make sure to put our customers first and address any and all questions and concerns, so they have peace of mind.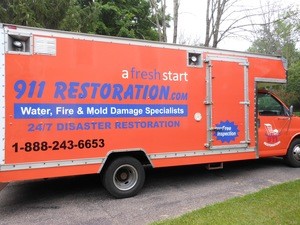 Through our experience in the restoration industry for over three decades, we have worked with most insurance companies, so we know what to expect, what to present, and how to obtain the most coverage out of your homeowner's policy.
If your home or business has had the misfortune of a water damage incident or might have a mold threat, do not hesitate and call our mold removal Bluffdale technicians. We work hard to restore your home better than its original condition, making it ready for you and your families Fresh Start!