Water Damage and Mold Removal Centerville
The water damage Centerville techs at 911 Restoration of Salt Lake City have many years of experience cleaning up mold infestations, making our mold removal Centerville experts the most trusted repair workers in the industry.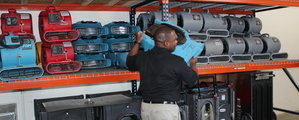 In order to give you the best chances of a successful fungus extraction, our mold removal Centerville professionals are available 24/7/365 to take your calls the moment you discover mold in your home. Call us at 801-203-0700 and allow us to offer a free visual inspection.

Our water damage Centerville team guarantee to get mold removal Centerville workers to your home as quickly as possible, arriving within 45 minutes for all situations involving water disasters, ensuring that they conduct a free visual mold inspection upon arrival.
Our IICRC certified water damage Centerville staff are licensed, bonded and insured to provide you with the most state of the art techniques in the field, which includes:
Overall comprehensive damage repair

Mold testing services

Mildew deodorization

Fungus and mold decontamination

Mold infestation cleanup

Restoration of pipe bursts

Correction of burst washer hose

Flooded basement water removal

Leaky water heater repair

Restoration of faulty fire sprinklers

Toilet overflow sanitization

Cleanup of flooded and moldy crawlspaces
So, call our mold removal Centerville technicians as soon as you notice any sign of water intruding your household and our water damage Centerville agents will go the extra mile to get your home cleaned today. Call us at 801-203-0700 and see how we can help.

When Faced With Fungus And Mold We Aim To Keep You Safe
Even though most homeowners are concerned with how mold makes their homes look, the main concern of our mold removal Centerville specialists are more concerned with how it impacts your help.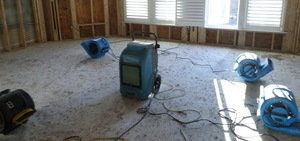 Our water damage Centerville pros are qualified to thoroughly remove all instances of mold from your household, which our mold removal Centerville  pros know will help make it a healthy living environment.
Our mold removal Centerville crews want you to know that prolonged spore inhalation can cause people to experience symptoms similar to allergies and respiratory issues. These health problems way include headaches, coughing, sneezing, wheezing, itchy eyes, skin rashes, and sinus problems.
Call our water damage Centerville unit as soon as begin noticing any of these issues and our mold removal Centerville operation will do whatever it takes to decontaminate the area and make it the ideal environment for you and your family.
We Are Trained In Finding The Source Of All Water Damage Issues
Our water damage Centerville workers understand that you might now always see mold or fungus growing on the surfaces of your home.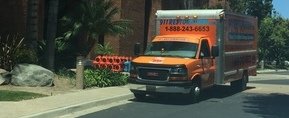 There can be many other signs of mold, which our mold removal Centerville members recognize as other than visual signs, such as smelling a musty scent or experiencing health issues such as allergies and respiratory issues.
Our water damage Centerville techs will check behind wallpaper, in air vents, attics, inside carpet, underneath floorboards and in the crawlspace, to name a few areas, to search for mold.
Once our mold removal Centerville experts discover what is causing the mold growth, our water damage Centerville professionals will use eco-friendly cleaning agents, as well as setting up vapor barriers, to stop spores from spreading during the mitigation process.
Call our water damage Centerville team at 911 Restoration of Salt Lake City and our mold removal Centerville staff will prove our dedication to customer service by providing you with a fresh start. Call us at 801-203-0700