Water Damage Bingham Canyon
Homeowners in Bingham Canyon can feel safe throughout the whole year knowing that 911 Restoration Salt Lake City is on call and available 24/7/365 to offer assistance with water damage cleanup.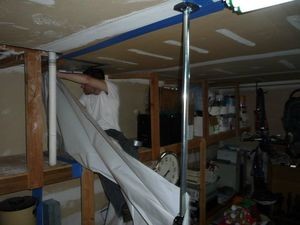 The humid, subtropical climate of Salt Lake City allows for standing water to quickly turn into permanent structural damage and mold growth.
Two things that the water damage Bingham Canyon crew are experts in remediating.
We keep our 911 Restoration Salt Lake City office are opened around the clock, with water disaster clean up crews available to get to your home within 45 minutes of receiving your emergency call. Call us at 801-203-0700 and allow us to offer you a free visual inspection.

We understand that water disasters usually hits at the most inconvenient moments, so we want you to feel comfortable calling us any time, even if it is in the middle of the night.
With over 35 years of experience in the home restoration industry, we want our customers to feel confident in our services knowing that we can perform under pressure.
The Bingham Canyon water removal professionals know how to repair all degrees of damage, from flooded garages to ruptured hoses.
Don't Let Water Damage Effect The Roof Over Your Head
When it comes to your home, nothing is more important than keeping your roof in proper condition. We take it for granted that it will protect you and your family from the outside elements, but in order for that to happen, homeowners need to be proactive in its upkeep.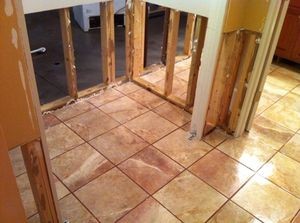 The Bingham Canyon water extraction team knows how to keep a roof well-maintained. We want to share some tips with the residents of  Bingham Canyon so they can stay dry and safe all year round.
Annually get your roof checked by a professional.

Check for puddles on the roof, because this can be a sign of potential damage.

To prevent condensation buildup, hire a professional to properly insulate the entire roof.

After the examination, ask the inspector for a detailed report of the roof for future reference.

Repair any problems with the shingles, granules, flashing and ventilation immediately, making sure to keep all issues resolved before the rainy season begins.
The entire Bingham Canyon operation is licensed, bonded and insured for your protection, so you can always trust one of our repairmen to check out your roof, or any other issue in home you may have concerns about.
We are equipped with the most advanced flood mitigation equipment, allowing us to consistently provide excellent home restoration work on every job. Call us at 801-203-0700 and see how we can help.

Our Flood Damage Mitigation Specialists Are Constantly On Call
Getting to the damage site quickly is the best way to prevent permanent damage, so the Bingham Canyon leak repair techs never want to waste any time.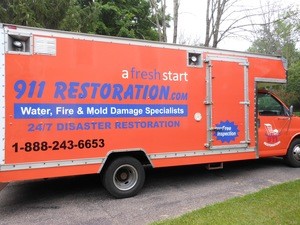 The Bingham Canyon flood clean up agents are IICRC certified, so you can trust them to thoroughly clean up any plumbing issue that it may be affected by.
No matter what kind of water-based emergency affects your property, the Bingham Canyon flood removal experts know exactly how to make your home beautiful again. We offer professional service at an affordable price, allowing the entire community to partake in our water damage restoration services.
We even conduct free home estimates and free visual mold inspections, because we take customer service seriously and want to make things easier any way we can during such a traumatic time.
Our Bingham Canyon flood removal techs have strong relationships with all of the major insurance companies, and we are happy to work with them in order to keep your out-of-pocket expenses as low as possible.
To get the best home restoration services in Utah, call the water damage remediation staff members right away. If your property is already amid a flooding situation, then contact our water damage Bingham Canyon team with 911 Restoration Salt Lake City today at 801-203-0700!