Water Damage and Mold Growth Ogden
Most homeowners are aware that their house is prone to experiencing floods, leaks, condensation and mold, which are all issues that the water damage Ogden specialists at 911 Restoration of Salt Lake City have expert training to remediate. Call us at 801-203-0700 and allow us to offer you a free visual inspection.

Our IICRC certified mold removal Ogden pros are trained to mitigate all causes of water damage, such as:
Pipe bursts and other plumbing concerns

Flooded basements and crawlspaces

Running sinks and bathtub overflows

Clogged gutters and downspouts

Roof and ceiling leaks

Storm damage and other kinds of disaster damage

Sewage backups

Fire sprinkler malfunction
Our water damage Ogden crew are available 24/7/365 in order to fulfill the needs of our customers no matter what time they call. You can be sure that if you need water damage restoration services in the middle of the night, we will dispatch mold removal Ogden unit to your property right away, getting them there within 45 minutes. 
We will conduct a free home inspection as soon as we arrive on the scene, so call our water damage Ogden operation today. Call us at 801-203-0700 and see how we can help.

Mold Usually Arises Out Of Water Damage
If your home has recently experienced a flood or a leak, then our mold removal Ogden workers understand that most likely there is going to also be mold growing nearby.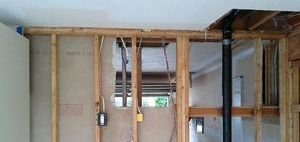 Our water damage Ogden techs know that getting the home dry immediately is the best way to kill the present fungus and prevent the substance from coming back.
Professional mitigation is the only way to ensure that every trace of the mold is banished from the premises, and by hiring our mold removal Ogden experts for the job you can be sure you are getting the most thorough service.
You should never attempt a mold cleanup on your own, because, not only will you possibly inhale harmful spores, but you could actually spread them around and cause a more extensive infestation. Keep your family safe and call our water damage Ogden professionals to get the best fungus extraction services in the area.
We Will Help Restore Your Home and Your Life After A Leak Or Fungal Infestation
Our mold removal Ogden team wants to make sure our customers always feel taken care of during all invasive water situations.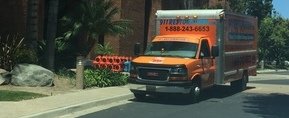 Making you feel comfortable and at ease when you are knee deep in water is something we take very seriously, and by offering constant customer service we hope to achieve just that.
Our water damage Ogden staff will even help you file your insurance claim, taking care of all aspects of the logistics.
It is important for us to do whatever it takes to make sure you get the proper coverage you need to get your water damage paid for.
Call us as soon as you need help and our mold removal Ogden technicians at 911 Restoration of Salt Lake City will ensure that you get affordable flood and mold damage restoration services today! Call us at 801-203-0700