Water Damage in Magna
911 Restoration Salt Lake City branch owner Yoav Gueron wants the residents of Magna to rest assured knowing that his crews always have you covered.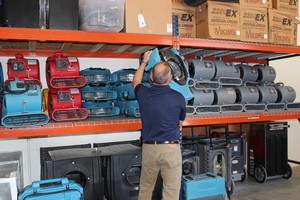 Our water damage Magna professionals offer assistance with:
Burst pipes

Flooding

Leaky home appliance hoses

Toilet overflows

Mold infestation

Sanitization
This is why our licensed, bonded and insured Magna water extraction team explains every step of the restoration procedure to the customer before they get to work.
Time is of the essence when it comes to correcting water damage, which is why in any emergency we guarantee a response time of within 45 minute and same day service.
We promise all our customers a fresh start, meaning that their future in their home will be brighter than ever. After calling us we want to leave you with a sense of hope and the certainty that your property will be beautiful again in no time.
Avoid A Water Disaster With These Tips
The best way to avoid water damage is by taking preventative measures. Yoav and the Magna flood remediation experts have some advice on how to keep your home dry all year long.
Hoses connected to water-based appliances should be inspected often to ensure that they are not leaking.

Water meters should be checked before and after the homeowner leaves the home, to make certain that water is not in use while they are away. If the meter has changed then it is a sign that there is a water leak somewhere in the home.

Exposed pipes should be checked frequently for signs of leaks and moisture.

During the summer homeowners should check their roofs for leaks, as it is easier to repair than in the winter.
If you are concerned that there may be water damage in hard to reach places, such as crawlspaces or behind drywall, then call the Magna leak detection agents so they can give you a free water damage estimate.
If a leak is found, then you should call 911 Restoration Salt Lake City to prevent a mold outbreak or permanent structural damage to the home.
Water Remediation Done Right
With 35 years of experience in the home restoration industry, the Magna water extraction specialists know exactly how to handle whatever problem you find yourself dealing with.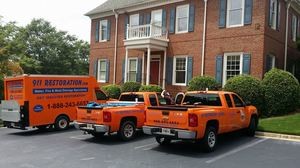 We understand that when water disasters strike it is important to get help as soon as possible, so we keep our offices opened and available 24/7/365, all year long.
When it comes to flooding, homeowners need professional help that is affordable, trust worthy and transparent.
We never want you to feel like you can't afford the best, so we always offer competitive prices and work with all major insurance companies.
Our water damage remediation staff will help you as much as they can with the logistics of the insurance process, including contacting your insurance representative and handling all the paperwork of your claim.
If you find yourself dealing with a home flood, then call our water damage Magna team with 911 Restoration Salt Lake City so we can get started on giving you that fresh start you and your family deserve.