Mold Removal Draper
When you call the mold removal Draper specialists at 911 Restoration of Salt Lake City, you can rest assured that they will properly and safely get rid of every trace of fungus infestation in your property.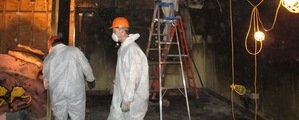 Even if you are unsure if you have mold growing in your home, you can reach out to us at no financial risk to you, because we always provide free visual mold inspections as soon as we arrive on the scene.
Homeowners can call us virtually anytime to schedule an appointment with our IICRC certified mold removal Draper pros, because we stay available 24/7/365 in order to assist you.
When you hire us to cleanup mold, fungus and mildew, you can be sure that we will always implement comprehensive services that deal with both mold and water damage removal.
Call our licensed, bonded and insured mold removal Draper crew when you notice any sign of mold growth or invasive water, and we will arrive quickly to begin helping you today.
We Make Mold Eradication Look Like An Easy Job
When you hire a company to rid your home of mold and fungus, it is important to find one that has both the knowledge and experience to quickly implement a thorough job.
The reason we place such an emphasis on prompt service is because of the effects mold can have on your health. When you inhale spores on a regular basis it can cause you to experience symptoms, such as:
Wheezing

Asthma

Coughing

Headaches

Sneezing

Itchy eyes

Skin rashes

Respiratory Issues

Sinus Problems
Our mold removal Draper unit are just the workers for the job, because we have years and years of experience removing fungus from people's homes. We know how to work quickly, yet completely, ensuring that every trace of the substance is eradicated from the household.
You can trust that we will put all of our efforts into sanitizing your home the moment we arrive on the scene, so call our mold removal Draper operation today!
We Will Keep You Protected In The Face Of Mold
Our customers are always our top priority, and we will do whatever it takes to prove our dedication to you and your home, which includes keeping you safe at all costs.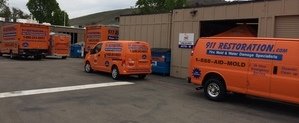 If homeowners inhale mold spores, then it may cause you to experience symptoms similar to allergies, and, in more severe cases, cause asthma and other respiratory issues.
We want to keep those living in your home protected from these health issues, so our mold removal Draper techs will always provide you with fast and efficient service.
Our mold removal Draper experts use top of the line equipment, including professional grade sump pumps, wet vacs, air filters,  and vapor barriers that help us get your home decontaminated in no time.
Call our mold removal Draper professionals at 911 Restoration of Salt Lake City when you need top of the line fungus eradication services and we will get you on the  path to a fresh start.