Mold Removal South Jordan
The mold removal South Jordan pros at 911 Restoration Salt Lake City keep their phone lines available 24/7/365 so homeowners can call them the moment they notice any signs of mold, fungus or mildew on their property.
We are licensed, bonded and insured to implement all types of mold eradication once we arrive on the scene, such as:
Water damage restoration

Moisture extraction

Thorough drying techniques

Sanitization

Spore removal

Drywall replacement

Vapor Barriers

Air filters and purifiers

Mold testing

Cleanup services
Never try to clean up a mold infestation on your own. Not only can this be unsafe to you, but if not done correctly you may unknowingly spread mold spores throughout the rest of the home, contaminating more surface area.
Let the mold removal South Jordan crew do all the work for you, and call us today so we can get the eradication process started with a free visual mold inspection.
We Want To Keep You Safe In The Face Of Mold
When dealing with mold it is incredibly important to go about the mitigation process in a safe and practical manner. Like we mentioned before, attempting a do-it-yourself cleanup effort can end up doing more harm than good, which is why you need to leave the remediation to the mold removal South Jordan techs.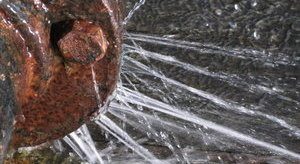 We have both the gear and the training needed to handle a thorough and safe fungus extraction job. 
As well as wash away all traces of mold, we will also replace flooring and drywall as needed.
Our service agents will schedule an appointment to get fungus extraction crews to your home as soon as possible, because we know the importance of getting the substance out of your living space immediately.
Our unit also uses vacuums, air filters, dehumidifiers and purifiers to remove all moisture from the surfaces and air.
Limiting spores from freely moving throughout the home is one of the most important parts of the job, so we use containment apparatuses, such as vapor barriers, to keep the unaffected parts of your home mold-free.
Let us take care of the mold remediation procedures and call our mold removal South Jordan experts today.
Our Fungus Removal Pros Will Become Your New Best Friends
Mold mitigation can be a very laborious process, depending on the extent of the infestation. Although we work hard and fast, we also need to be thorough, so you can expect to see a lot of the mold removal South Jordan professionals once we begin restoring your property.

We want you to think of us as family when we are on the job, family that is incredibly knowledgable about mold.
You can feel comfortable asking us anything, at any time, and you can be sure that we will respond with the best of our ability.
Providing you with the utmost customer service is our top priority, so call our mold removal South Jordan team at 911 Restoration of Salt Lake City today, and we will make it possible for you to have a fresh start.