Mold Removal West Jordan
If you begin noticing dampness or dark spots in any part of your home then you need to contact the mold removal West Jordan team at 911 Restoration Salt Lake City right away.
We are confident that our mold removal West Jordan technicians are best in the industry, because we offer comprehensive fungus remediation and water cleanup services, including:
Sanitization

Spore removal

Water damage restoration

Cleanup services

Drywall replacement

Vapor Barriers

Moisture extraction

Thorough drying techniques

Air filters and purifiers

Mold testing
For your protection, it is important to hire licensed, bonded and insured repair workers, like us, so you can rest assured that you are in capable hands.
As soon as you notice any leaks, water stains or green and block splotches in your household, call our mold removal West Jordan techs and we will provide you with a free visual mold inspection.
Your Health Is The Top Priority Of The Mold Cleanup Experts
Our IICRC certified mold removal West Jordan professionals have many years of experience in the field and have seen the damage that unmitigated fungal infestations can cause.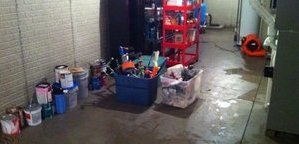 Not only can it harm your property, but it can also put the health of everyone living in the home at risk.
Inhaling mold spores can cause you to experience allergy-like symptoms and breathing issues such as wheezing, coughing, headaches, sneezing, itchy eyes, rashes and, in severe cases, asthma.
It may seem difficult to distinguish whether these symptoms are being causes by mold in your home or by outside sources, so it is important actively pay attention to when you begin feeling them the most.
A lot of the time, people will feel fine all day, but begin feeling ill shortly after they have been back inside their house.This is a sure fire sign that mold spores may be present in the air.
We want to keep your health in tact, and by calling us as soon as you begin noticing these signs we can better make that happen, so call our mold removal West Jordan team today.
Our Fungus Extraction Staff Are Here To Help
Not many people understand what it means to have mold living in your home, but when you contact us, you can be sure that we know everything there is to know about the substance.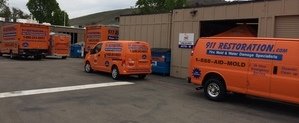 It doesn't matter what time you discover fungus on your property, you can call us any time, because our offices stay available 24/7/365. We want to make it as easy as possible for you to make an appointment with our staff.
You can ask us any questions and we will do our best to answer them, as well as calm any nerves you may be feeling about the eradication process.
Providing you with this level of customer service is our attempt to prove to the homeowner just how dedicated we are to both you and your home.
Let our mold removal West Jordan staff at 911 Restoration of Salt Lake City be there for you during this overwhelming time, so we can be the ones to get your household clean, sanitized and up and running again as soon as possible.