Mold Removal West Valley
When water damage has affected your home it is likely that mold and fungus may begin to grow within a short period of time, which is why the mold removal West Valley techs at 911 Restoration Salt Lake City are available around the clock to assist you.
We will use top of the line techniques to thoroughly remove all traces of the substance from your household, such as:
Water damage restoration

Moisture extraction

Thorough drying techniques

Sanitization

Spore removal

Drywall replacement

Vapor Barriers

Air filters and purifiers

Mold testing

Cleanup services

Vacuuming
Our service agents are available 24/7/365 to make it easy for you schedule an appointment with us, because we want to make it easy for you to get professionals to your property quickly.
Our IICRC certified mold removal West Valley team will provide you with a free visual mold inspection as soon as they arrive, so we can immediately pin point the source of the mold infestation.
You can trust our mold removal West Valley staff to provide you with comprehensive services that deals with everything involved with mold cleanup, including water damage remediation and spore removal.
Call us the moment you discover any signs of fungal growth in your property and we will get help out to you as soon as possible.
We Know Exactly Where To Look For Mold On Your Property
Our mold removal West Valley technicians know that mold can be a tricky substance to locate, because it loves to live in damp, dark environments that are usually out of sight.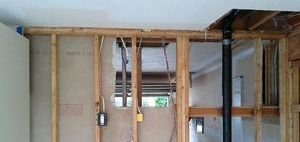 This is why when we arrive on the scene, we will immediately get to work checking everywhere for fungus, such as attics, crawlspaces, basements, under floorboards, in-between walls, behind wallpaper, in air vents and inside sink cabinets.
We will even help out with all of the insurance company paperwork too.
Our mold removal West Valley agents will then use top of the line equipment to clean your home and make it completely sanitized. We also always use eco-friendly cleaning agents when removing the fungus.
You can be sure that we have respect for your home, and will always treat it as we would treat our own, so call us today and we will go the extra mile for you!
Our Experts Won't Let Mold Take Over Your Home
We know all the thoughts that race through your mind when you discover a mold infestation in your household and our mold removal West Valley specialists want to be there to get you through it.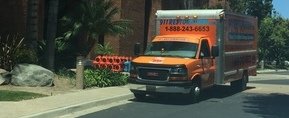 It is important to us that homeowners feel like their home is in secure hands once when arrive on the scene knowing that from that moment on we have the entire situation covered.
It is important to our mold removal West Valley pros that you feel confident that we provide excellent customer service, and we will do everything to prove just how dedicated we are to getting the job done right.
Our mold removal West Valley crew at 911 Restoration of Salt Lake City will be there for you to eradicate any level of mold growth from your property, so call us today!