Mold Removal Sandy
Mold may be out of sight and out of mind, but that does not mean that it is not living in your family home, which is why it is so important to contact the mold removal Sandy professionals at 911 Restoration Salt Lake City.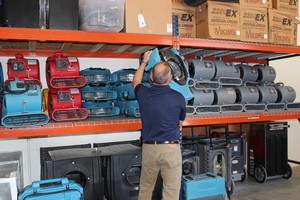 If you have even the slightest reason to think that fungus, mold and/or mildew may be growing in your home, then you should not put off getting it removed.
We make this easy by keeping our office available 24/7/365, allowing you to call us literally any time.
A service agent will schedule you an appointment at your earliest convenience to get a mold removal Sandy team over to conduct a free home inspection.
We know exactly where to look for mold, mildew and fungus, which are usually the hardest to reach places, like crawlspaces, basements, attics, underneath floor boards, behind your walls and in your ceiling.
Call our IICRC certified mold removal Sandy staff if you notice any dampness, dark spots or have recently experienced water damage, and we will get your home fungus free in no time.
Understanding The Physical Effects of Fungus
You might be wondering how you should know that mold is living on your property if you can't see it. Well, many homeowners are unaware that they can actually feel mold before they ever see or smell it.
If you regularly breathe in mold spores, then it can have an impact on your health, causing you to cause allergy-like symptoms and breathing difficulties, such as:
Wheezing

Asthma

Coughing

Headaches

Sneezing

Itchy eyes

Skin rashes
Our licensed, bonded and insured mold removal Sandy technicians want to make sure everyone living under your roof stay safe, so we use state of the art techniques to remove every trace of the harmful substance.
We will even test the mold to be sure exactly what time of fungus it is so you can be aware of exactly the effects it can have on your home and the people living inside of it.
Call us the moment you see or feel any signifiers of fungi, and our mold removal Sandy agents will be at your home quickly, ready to get to work.
We Understand How To Guide You Through The Mold Eradication Process
Our specialists have been in the fungus extraction industry for a long time, and during that period we have seen a lot of different infestations. This experience has given us the skills and the understanding to remediate any situation.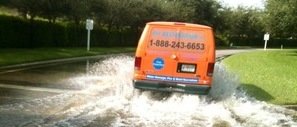 When you hire us for a job you can rest assured that the most capable hands are working for you, getting the job done fast, and right.
We use comprehensive techniques that allow us to correct every factor that may contribute to mold growth, including the mitigation of water damage.
Moisture makes it possible for mold to flourish, so by removing that element from the equation, it cease to exist.
Our mold removal Sandy pros at 911 Restoration of Salt Lake City know how to properly extract mold and prevent it from coming back, so call us today and we will give you the fresh start you deserve.