Mold Removal Herriman
If your home has recently been flooded with water, you need to contact the mold removal Herriman pros at 911 Restoration of Salt Lake City right away to prevent spores from flourishing into a full mold infestation.
If there is mold present, then stay away from the area until we arrive to provide you with services, that include:
Water damage restoration

Moisture extraction

Thorough drying techniques

Sanitization

Spore removal

Drywall replacement

Vapor Barriers

Air filters and purifiers

Mold testing

Cleanup services

Vacuuming
No matter what time you discover the fungus, you can give our office a call, because we keep our phone lines available 24/7/365.
We will schedule an appointment to get our IICRC certified mold removal Herriman crew to your property to give you a free visual mold inspection. 
Our mold removal Herriman unit are licensed bonded and insured to eradicate all traces of mold and its spores, so call us today and we will get to your home within 45 minutes.
Homeowners Need To Be Aware That You Can't Always See Mold In Your Home
If your home is developing a rampant fungal problem, then you might not always see it growing in your home, but you may be able to smell and feel it.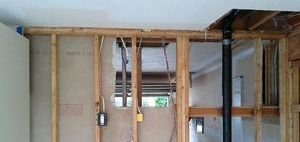 Fungus may be growing in air ducts, attics, behind wallpaper, underneath floor boards, or in your carpet, which is why it is so important to get our mold removal Herriman  experts to the home to check in all the hard to reach places.
If you have ever walked into a room with a musty odor then you most likely have mold growing in your air ducts, walls or something other place out of sight.
Our mold removal Herriman techs want homeowners to also be aware that along with smelling mildew and mold, but you may actually feel the physical affects it may have on you.
When you inhale mold spores it can cause you to experience allergy-like symptoms and breathing issues, such as wheezing, coughing, sneezing, headaches, itchy eyes, skin rashes and, even, asthma.
If you have a feeling that fungus could be in your home, call our mold removal Herriman experts today and we will thoroughly sanitize the area today.
Our Mildew Removal Team Will Help You Every Step Of The Way
Besides  getting your home cleared of all traces of mold, we also care about providing you with the most thorough customer service in the industry.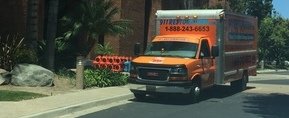 Administering this level of customer care is something our mold removal Herriman professionals strive to accomplish at all costs, and we will do our best to constantly prove that dedication to you and your family.
We will even help with the insurance paperwork.
Our mold removal Herriman team knows it can seem overwhelming to learn that  your home has become overrun by mold particles, but we are here to reassure you that everything is going to better than it was before the mold ever took place.
We have many years of experience implementing mold cleanup, so call our mold removal Herriman staff at 911 Restoration of Salt Lake City today and we will get your living space completely sanitized.