Steps to Take Before & After Tropical Storm Season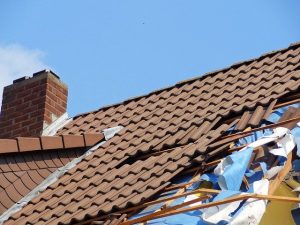 If you live in an area prone to tropical storms, you know the importance of being prepared for one. Storms can damage your property and lead to thousands of dollars in repairs and other costs. It's best to take steps to protect your property before storm season begins to minimize costly repairs.
Follow these steps before and after storm season to protect your home and loved ones. Even small openings and vulnerabilities can allow storms to wreak havoc on your home. Following these steps can keep your property safe and prevent significant damage.
Install Storm Shutters or Consider Board-up Services
If your doors and windows are damaged during a storm, the harsh weather can damage the interior of your home. That's why one of the best measures you can take against storms is installing storm shutters. Alternatively, you can hire home restoration services like 911 Restoration to board up your windows and doors to protect against storm damage.
Secure Your Garage Door
Garage doors usually aren't reinforced and are especially vulnerable during storm season. These doors can blow in and cause extensive damage. To prevent this, reinforce your garage doors by installing vertical door braces. You can also do so by installing horizontal beams, which help them keep their structural integrity.
Alternatively, you can install impact-resistant garage doors. However, since these are more expensive, most people forego this and opt for horizontal beams or vertical door braces. No matter which option you choose, it's important to take some action to reinforce them to prevent damage.
Inspect and Reinforce Your Roof
One of the most important steps you can take to protect your property is to inspect your roof before tropical storm season. Any brittle or loose shingles can be extremely dangerous and can lead to extensive damage. If you feel like your roof isn't completely secured, you can also take steps to reinforce it. One way of doing this is by installing metal roof staps to keep it in place.
Trim Foliage
It's important to keep trees pruned and remove any loose branches or shrubbery before the tropical storm season. This will allow wind to pass through them and minimize damage. Additionally, if there are any loose branches, the wind can blow these off and use them to damage your property or surrounding areas.
Secure Outdoor Items
When preparing for tropical storm season, it's easy to focus on the interior of your home and forget areas like your yard. However, this is not something that should be forgotten or overlooked. It's essential to secure outdoor items by either securing them to the ground or bringing them inside. This includes tools, toys, your grill, outdoor furniture, gardening equipment, and more. Items that you cannot bring inside should be anchored to the ground for safety.
Cover Your Air Conditioner or HVAC Unit
If you have an outdoor air conditioning or HVAC unit, it's important to protect it from debris and other flying objects. Use a protective cover instead of a DIY solution like a large garbage bag or tarp since these can be ineffective and trap moisture.
Clean Your Gutters and Downspouts
Cleaning out your gutters and downspouts before tropical storm season is one of the most important steps you can take to prevent flooding and other property damage. This helps to prevent water from collecting around your house and can stop flooding. Leaves, branches, and other foliage in your gutters can result in overflow and can damage your roof and siding and result in flooding.
Document Damage and Begin Restoration ASAP
Keep track of any and all damage that has occurred so that you can provide this documentation to your insurance provider. Proper documentation is key to getting your claims accepted and minimizing pocket spending on restoration and repairs.
It's also essential to start the restoration process as soon as possible to prevent damage from worsening. Things like water damage can be extremely dangerous if not taken care of immediately since they can lead to further problems like mold and mildew formation. This can compromise the structural integrity of your home and affect your health negatively.
911 Restoration of Salt Lake City
No matter how many precautions you take, you can still incur some damage, especially when faced with hurricanes and other harsh weather conditions. If your home has been damaged during storm season, call us at 911 Restoration of Salt Lake City. Our restoration experts are IICRC-certified and have experience in various home restoration services, including water damage restoration, mold removal, and disaster restoration.
We understand that emergencies happen without prior warning and require swift mitigation to prevent further damage. That's why our restoration experts are available 24/7 throughout the year and guarantee a response time of 45 minutes or less. You can call us at (801) 203-0700 or contact us here for comprehensive home restoration services.