What to Do After Fire Damage?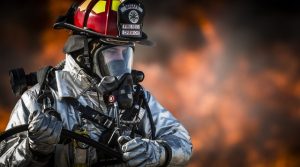 Dealing with the destruction and damage caused by a fire is overwhelming. Even an incident of a small fire can be catastrophic. From the losses to your precious belongings to the mess created because of the fire itself, it is practically impossible to deal with the aftermath of fire damage alone. Hence, after fire damage, you will need a trusted team of home restoration experts like 911 Restoration of Salt Lake City to cope with the challenging cleanup and restoration process.
It's essential to understand that clean up after fire damage is a challenging and multi-step process. Depending on the intensity of the fire and its spread, the process involves addressing fire, smoke, water, and structural damage. All these efforts require time, so patience is key.
Here are the steps to follow when dealing with the aftermath of fire damage smoothly and successfully.
Relax and Take a Deep Breath
As mentioned above, fire is catastrophic and overwhelming. At this point, your mind is likely to repeat everything that happened, how you and your family survived, and the number of things that you have to do to fix the situation. All this can get the best of you and make you extremely stressed.
Therefore, the first thing you need to do is to take a deep breath and calm down. Sit down, process the situation carefully, and let yourself and your family know that everything will get back to normal gradually. Stress and worry will not help. Try to focus on one day at a time.
Find a Place to Stay Until Your Home is Cleaned and Assessed for Safety
The next step you need to take is to look for a temporary place to stay for a few days. This is regardless of the extent of fire damage or the size of the fire. Your home should be inspected by the Fire Department fire and cleaned properly of the smoke, ask, burned materials, and soot.
This is because unseen chemicals or toxic volatile organic compounds are released into the air when non-organic materials catch fire. These chemicals can cause respiratory issues and can be hazardous to health. The tiny particulates get released into the air and cling to the furnishings and building materials, lowering air quality inside the home.
So, before you re-enter your home, it is crucial to make sure your property is clean and safe. Get permission from the Fire Department officials before you go back into the fire-damaged home.
Secure Your Home
When relocating to another place until your home restores, you must take effective measures to secure your home. It is much needed to prevent incidents of looting and further accidents in and around your property. To ensure this:
Remove all remaining valuable items and documents
Close and lock doors and windows
Contact the police and inform them your property is empty
Boarding up windows may also be needed in some situations depending on the severity of the damage.
Seek Assistance From an Experienced Home Restoration Company
Immediately contact 911 Restoration of Salt Lake City to assist you with home restoration after a fire. We will quickly send over our professional emergency response experts to assess the damage caused by fire to your property and belongings.
By leveraging our experience, expertise, and access to industrial strength and specialized equipment, our team will assist you will the cleanup process while improving the air quality of your home. We will help you with everything, including but not limited to:
Ash cleanup
Elimination of burnt possessions
The charred flooring restoration process
Removal of smoke stains
Restoration of the property after fire damage
Full home repair
Fire extinguishing chemical remediation
Tar residue removal
Smoke removal and deodorization
Soot cleanup
Deodorization and smoke removal
Contact Your Insurance Agency
Home damage restoration can be a costly out-of-pocket expense. Therefore, if you have home insurance, now is the best time to avail of it. Contact your home insurance company to file a claim. At 911 Restoration of Salt Lake City, we work with all insurance agencies.
Moreover, it is best to allow us to deal with your insurance agency because an insurance agency will always seek to limit its liability. Hence, you may not be able to secure the claim amount that you deserve for home restoration after a fire.
However, with our home restoration experts by your side, we'll ensure that the insurance agency approves the claim amount you're eligible for. While repairing and restoring your home, our team will simultaneously create a detailed list of whatever you have lost and take pictures of the damaged home and belongings for evidence purposes.
This will help the insurance agent determine the value of the loss incurred by you.
Suspend Utilities and Subscription
When your house is under the process of being repaired, make sure to suspend or cancel utilities along with all other subscriptions such as water, internet, cable, and electricity. This will help prevent you from incurring an additional and ongoing cost for services you're not in the use of currently.
So, if you have experienced fire damage, act fast. Contact 911 Restoration of Salt Lake City right now for assistance with after fire damage clean up and restoration. Give us a chance to help you.