Water Damage Salt Lake City
911 Restoration of Salt Lake City
When it comes to home restoration, 911 Restoration Salt Lake City has the best water damage, mold, sewage, fire and disaster restoration technicians in the industry.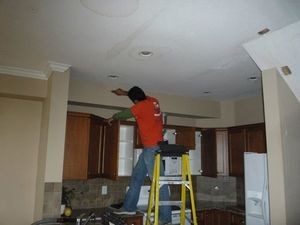 Our water damage Salt Lake City crews are available 24/7/365 offering the best water damage restoration services.
Here are but a few of the sources for water related challenges you might expect in your home or store:
Washer burst
Fire sprinklers
Plumbing disasters
Storm damage
Flooding
Toilet overflow
Our restoration pros respond within 45 minutes of every emergency call, so our customers never have to wait long for assistance.
We will be there for you any time, day or night, just waiting to give you a fresh start, so give our experts with 911 Restoration Salt Lake City a call today!
Water Damage Restoration
Water damage is a destructive force that must be treated immediately in order to avoid costly repairs and save your structure.
When water is introduced into the home your concrete, hardwoods, and brick can quickly absorb the liquid, causing warping and rot. In many cases, structural damage can occur causing thousands in repairs.
We are equipped with the most comprehensive water extraction, drying and restoration technology in the industry.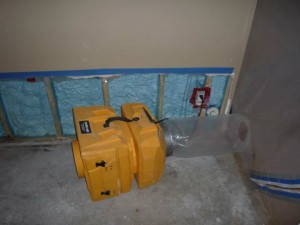 We are licensed, insured, and bonded to make repairs and offer the most innovative restoration techniques on water damage caused by:
Pipe freeze
Water heater leak
Sewage backflow
Pipe burst
Roof leaks
Ruptured hoses
These are the primary sources for the water removal services and restorative work performed by our flood removal Salt Lake City staff.
If you are experiencing any of these situations, then don't hesitate to contact our water damage Salt Lake City staff with 911 Restoration Salt Lake City today!
Mold Removal
Water damage is the primary cause for mold growth which is why our Salt Lake City water removal technicians are IICRC certified to perform mold mitigation jobs of all sizes from a pipe burst, flood or any other disaster that introduces water into the home.
If you have had past water damage, but never called for professional water cleanup from a certified team like our Salt Lake City flood damage pros, you are at greater risk for developing mold, and you may already have a colony.
We offer a free home damage estimate when you suspect a water damage disaster may have spawned black mold. Some signs of mold include:
Visible ones like black or pink spots on surfaces
Moldy smell in room
Dampness in the air
Furniture, textiles and other items damp to the touch
Physical symptoms like coughing, skin irritation and headaches
When ruptured hoses flood your laundry room, in order to get rid of all moisture, we use the latest drying technology and restoration techniques as a means to prevent any mold growth.
Don't run the risk of exposing your property and family members to mold. Call our mold removal Salt Lake City team with 911 Restoration Salt Lake City for cleanup on any job today!
Sewage Backup Cleanup
If you experience sewage damage on your property do not try to clean it up on your own.
In fact, keep everyone living in the home away from the area and call our Salt Lake City water damage specialists to come start pumping water out of your home through our sewage backup cleanup services in a safe and prompt manner.
Our Salt Lake City flood removal techs use protective HAZMAT gear to prevent exposure to the sewage. We treat the flooded area with industrial strength products that are strong enough to remove all traces of bacteria, yet are safe to your home.
Our years of experience in the industry gives us the know-how on how to safely and efficiently clean your home, leaving it a sanitized and healthy place.
If you are amid a category two water event, then you need the help of our sewage backup cleanup Salt Lake City team with 911 Restoration Salt Lake City today!
Fire and Smoke Damage Restoration
Fires cause a wide range of destruction, so for the most efficient fire damage cleanup call our expertly trained water damage Salt Lake City professionals to remove ash, soot, smoke and water from your property.
When a fire breaks out in a home, water damage is almost always there to follow. The fire department can pump hundreds of gallons of water into a home causing a soupy mess of water, debris, and other toxic materials.
When you call our Salt Lake City water damage team to address your fire damage restoration, you will get fast, same day service for issues like:
Charred surface restoration
Smoke removal
Water extractions
Odor removal
Oil and gas cleanup
Ash cleanup
A fire almost always leaves noxious fumes that become embedded in walls, furniture, and textiles that can make people ill and that is very hard to clean.
Our water removal pros are experts in this area, as well as ridding your home of ashy water, and smoke. We also fully restore the burned rooms of your home making the space even better than it was before the fire started.
When it comes to protecting your home and family you deserve the most qualified home restoration company in Salt Lake City, so call our fire and smoke damage restoration Salt Lake City crew with 911 Restoration Salt Lake City today!
Disaster Restoration
Our Salt Lake City flood remediation agents keep your safety the priority in any disaster restoration situation.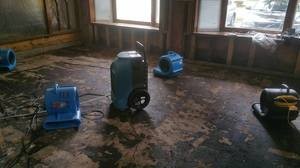 Whether the destruction is caused by a flood, fire or sewage backup, call 911 Restoration Salt Lake City will give you peace of mind.
Our water damage staff is trained in all types of home restoration techniques, natural or man-made.
Let us handle every aspect of the restoration process, that way you can focus on taking care of your family in the meantime.
We want to be there for you to give you a fresh start, so give our disaster restoration Salt Lake City team with 911 Restoration Salt Lake City a call at the first sign of water damage, mold, sewage, fire damage or any other disaster scenario today!